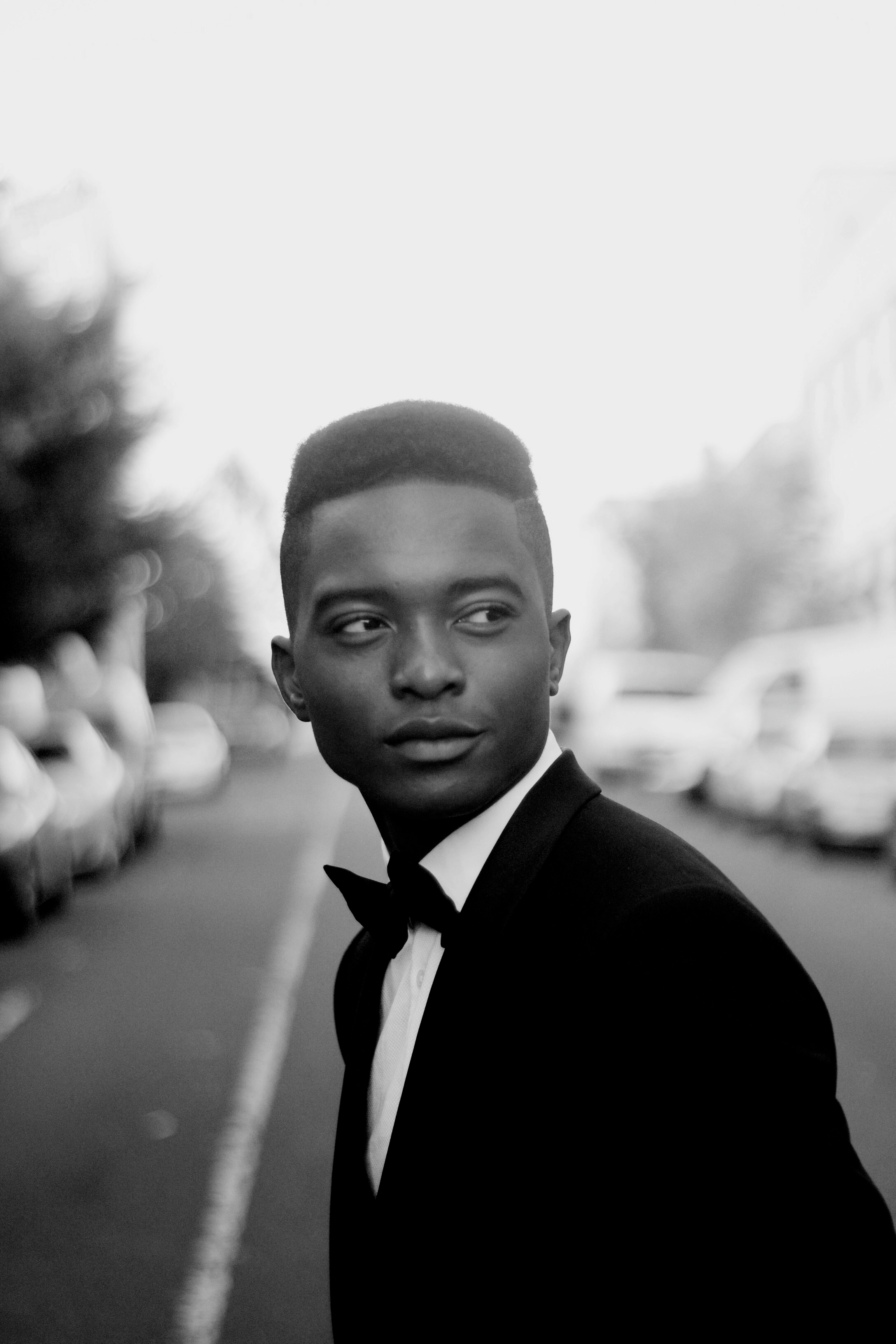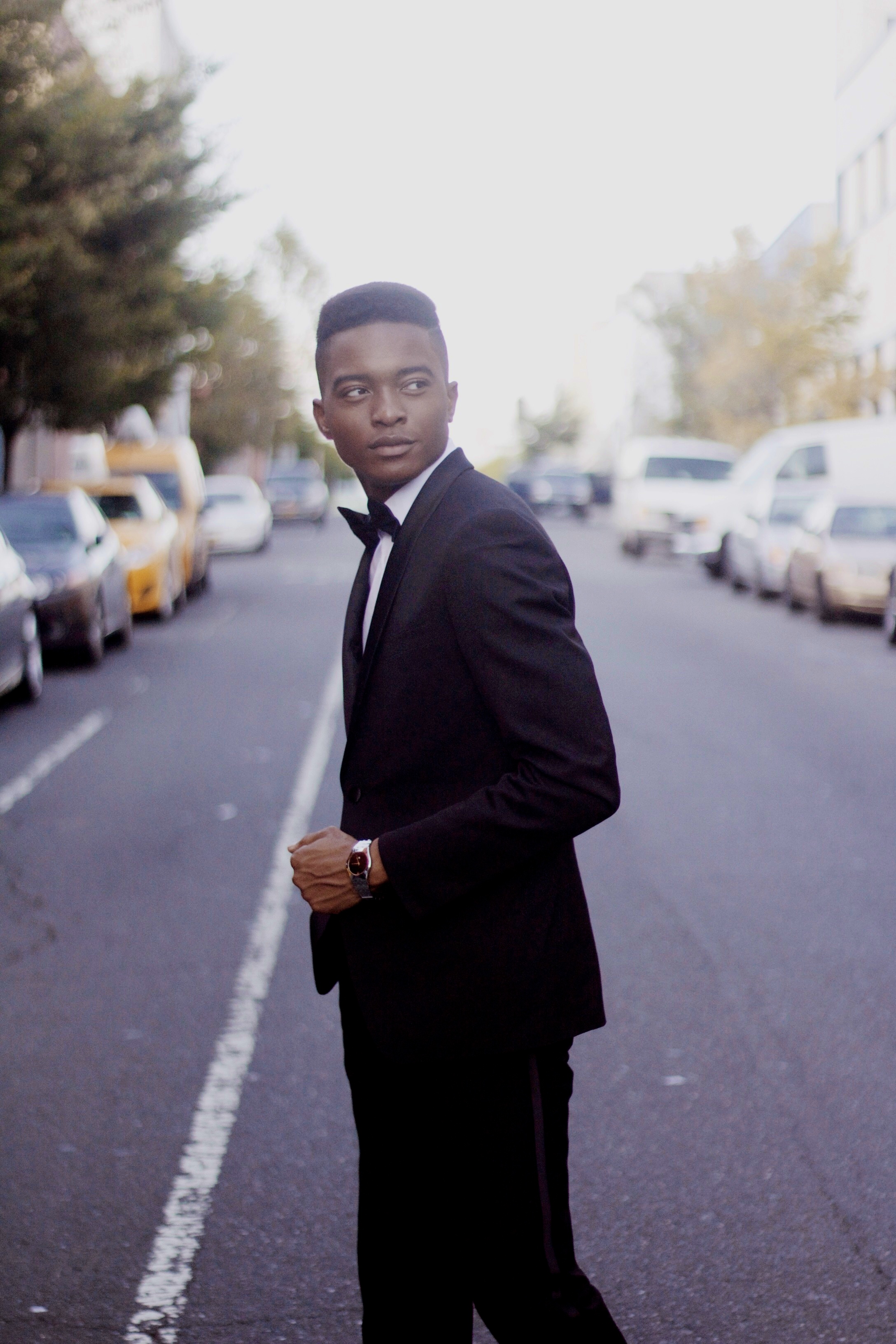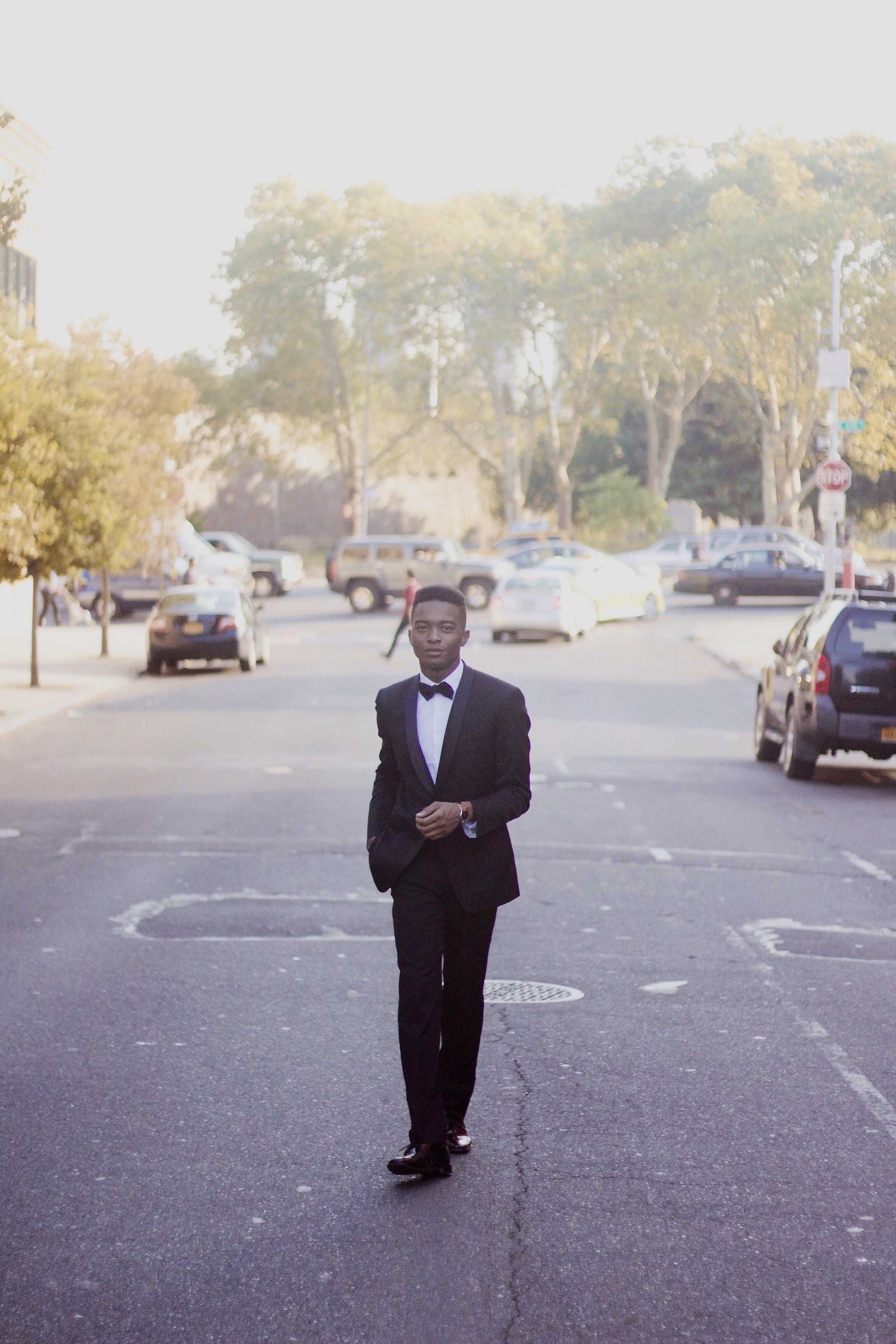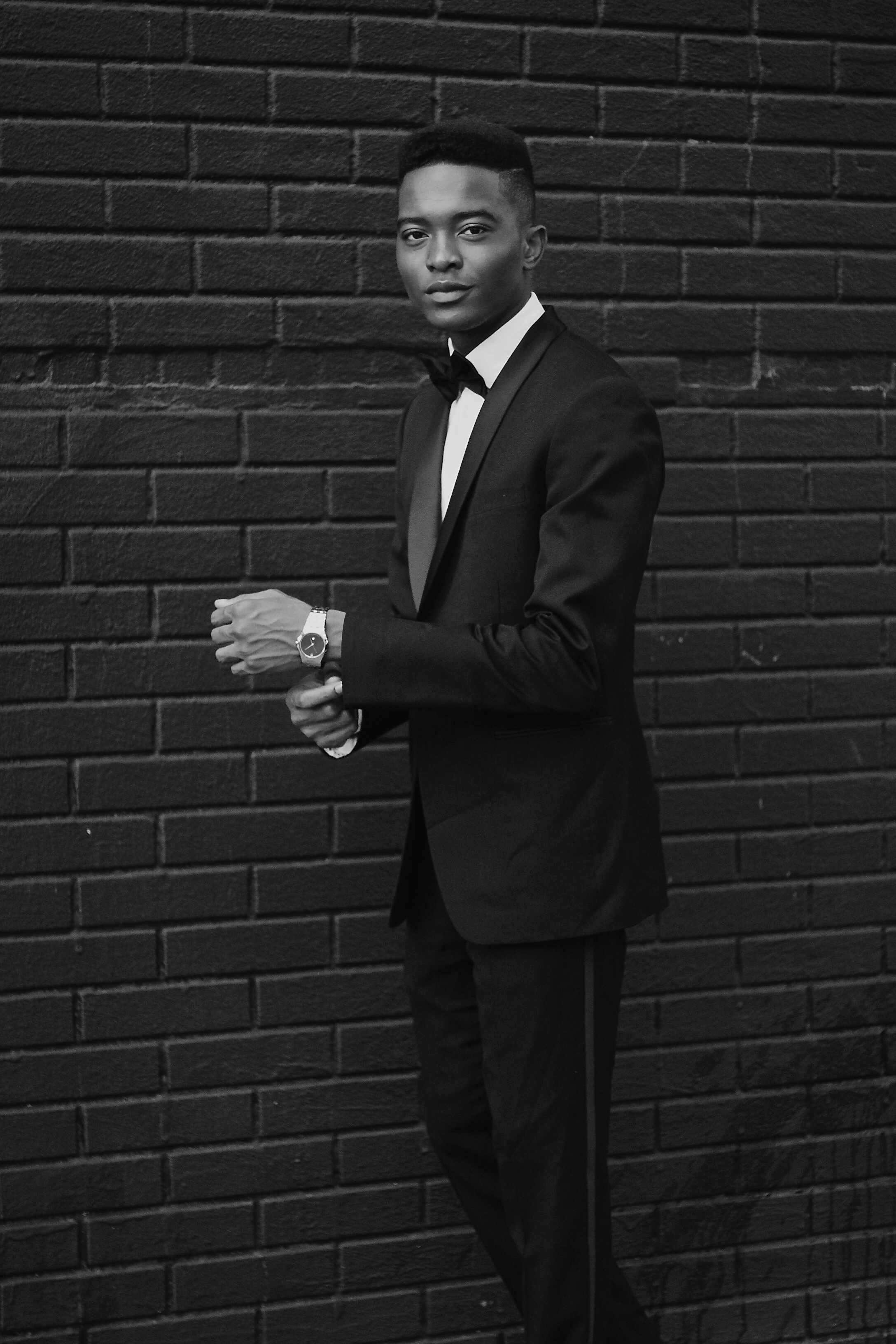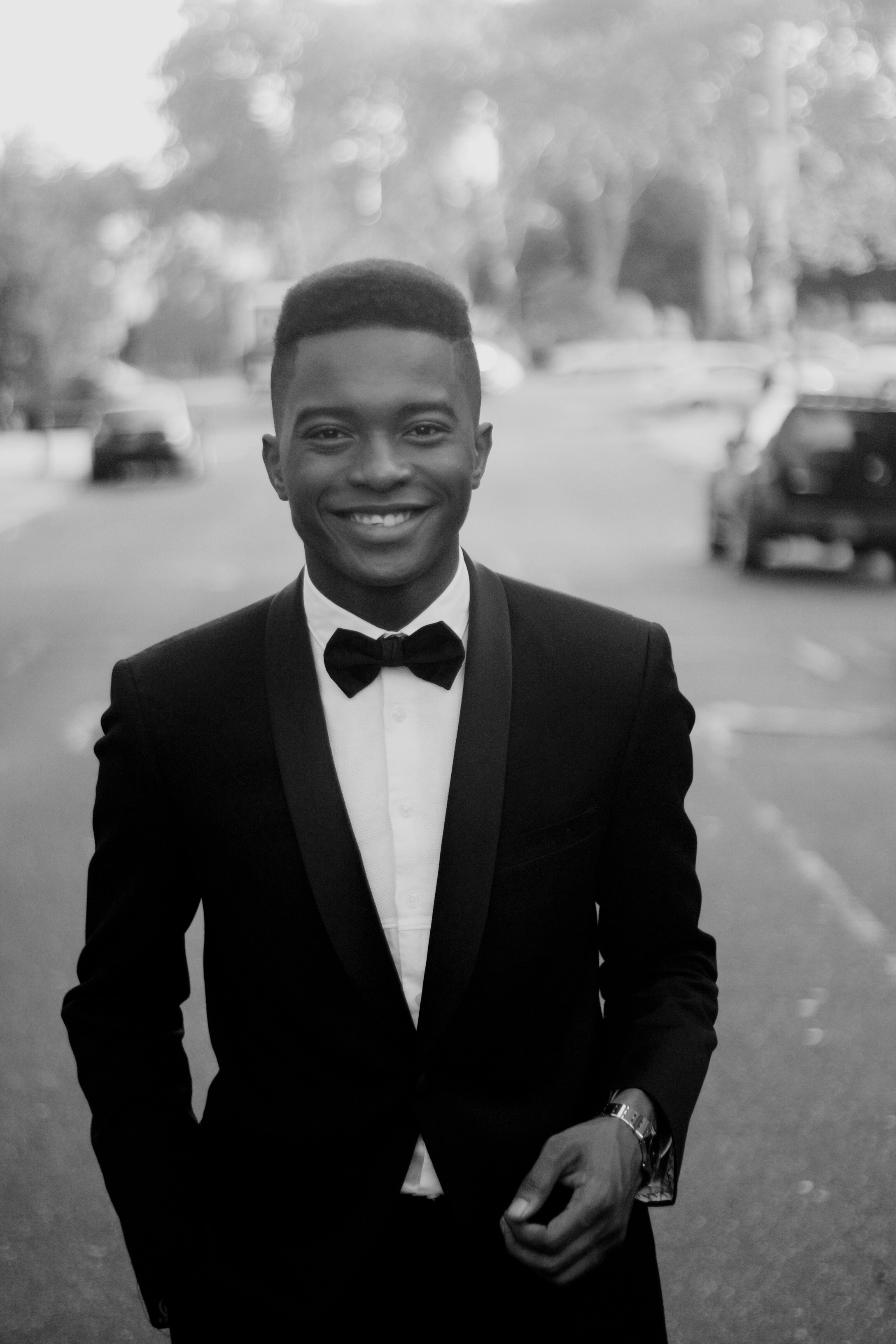 I was invited to my first ever black tie affair last week and when it comes to formal occasions, I pride myself in dressing appropriately for the event. Although, I encourage all forms of individual expression, I love dress codes. The uniform essence of it all is quite refreshing. Being that last week was my first time procuring a tuxedo for a high society event, I viewed the process as a learning experience. I took down some notes that might be able to give a sense of direction mainly based on the details to look out for when renting or buying a tuxedo.
The content is listed below.
The Tuxedo Jacket - For me, the focal point of a tuxedo is the jacket. For my lapels, I chose a shawl collar because of the way the lapels are connected to make a linked curve around the shoulders and the back of the neck. It's very uncomplicated and clean especially with the company of the satin silk material used to emphasize it. All the buttons on the blazer should match according to the interfacing of the lapels. Because of this detail, I would recommend an equally polished bow tie. When fitting for a jacket, make sure you are fitted specifically for your body proportions. The jacket should allow movement to avoid wrinkling or destroying the fabric.
The Shirt - There are two options; A turn down collar and a wing collar. Legend has it that wing collars are for white tie events so I decided on a turn down collar which can also be paired with classic and sophisticated cufflinks. Ideally, black, white, silver or stainless steel. You want to keep it minimal so it's not flamboyant and distracting.
The Trousers - Having a slim body type, it was only right that I went for slim trousers. Generally, trousers should be high waisted not sagging and boxy. They should also match the tuxedo jacket to capacity. The one I am wearing in the photos above feature a braid on the sides made with the same material as my lapel facing. I believe it is acceptable to have your trousers pleated but flat fronts are becoming more popular these days.
Socks & Shoes - Wearing black cap toed lace up shoes is the supposed way to go. I say make sure the shoes are black leather and well polished. For your socks, you want silk or cashmere. They say the sock is supposed to go over the calf but as you can see in the photos above, I clearly missed the memo. To each his own.
On the subject of accessorizing, pieces like cummerbunds, waistcoats, suspenders and watches are all optional. Before I procured the tuxedo, I knew that I wanted to keep things crisp, straightforward and age appropriate; not dated or prom-esque which explains the reason I chose to leave certain details out like the cummerbund and waistcoat. The process of putting together an ensemble for a black tie event may seem firm and uncompromising and the reality is if you want to be perfect to a fault, it is. One or two irregularities could be alright. I mean, look at my choices on shoes and socks. We can just label that as my risk. If you choose to stray from the "right" way to dress for a black tie event due to price or whatever the case may be, make sure it is executed with caution and discipline. As long as that's there, you're enough.
I am wearing:
Photography by Justin French
Thank you for reading!
Igee Okafor