The Short Suit League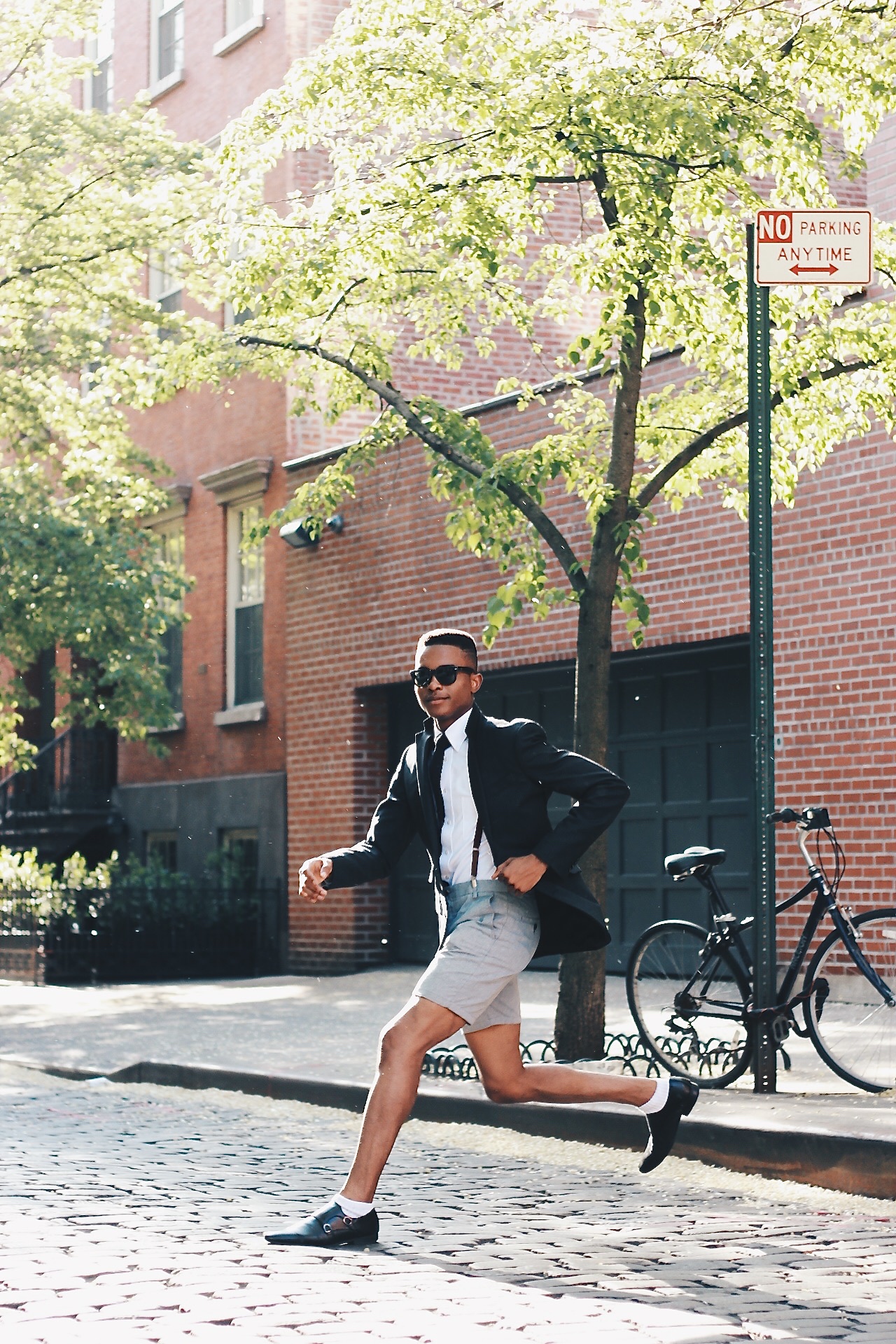 Photography by, Dani Saborio
When I was younger, I was enrolled in a boarding school with a British curriculum and of course, this meant I had to wear school uniforms. The school uniform consisted of a single breasted blazer, grey trousers, a collared shirt, tie, black shoes and, white or black socks. It looked very clean and clever. It was very appropriate, and smart for most events. I wanted to recreate that with the look featured in today's post. Also, in honor of my infatuation with the short suit trend.
This is not the first time I have tried something similar to the short suit. I have done them in past summers but this time around, I limited myself to a monochromatic color scheme where as before, I would color block and play with prints. I am aware the movement is not very popular with some menswear bloggers and enthusiasts because of its ephemeral claims but I can honestly say, I love it. I find it daring and I have loved it since before it was even mainstream. I do not consider myself a trendy person, however, I also do not look down on them either. The truth is, sometimes, they work and the short suit progression just happens to be one of the few that work for me. Especially after seeing people like Nick Wooster and Thom Browne capitalize on it.
The ensemble is perfect for Brunches, Lunches, Garden Parties and such. For males who do not fancy ties or dress shirts in their spare time, it is acceptable to switch out the shirt for a polo or t shirt. For shoes, loafers or sneakers compliment the ensemble well; highlighting the laid back essence of the spring/summer season. Very relaxed, very adventurous and, very amusing.
What do you think of the short suit trend? What do you think about my styling? Leave your thoughts in the comments below.
Thank you for reading!
Knit Tie & Blazer / League of Rebels . Oxford Shirt / Stafford . Watch / Movado . Shorts / H&M . Monkstraps / Call it Spring . Sunglasses / Ray Ban
Igee Okafor