Staying Stylish This Winter: The Essentials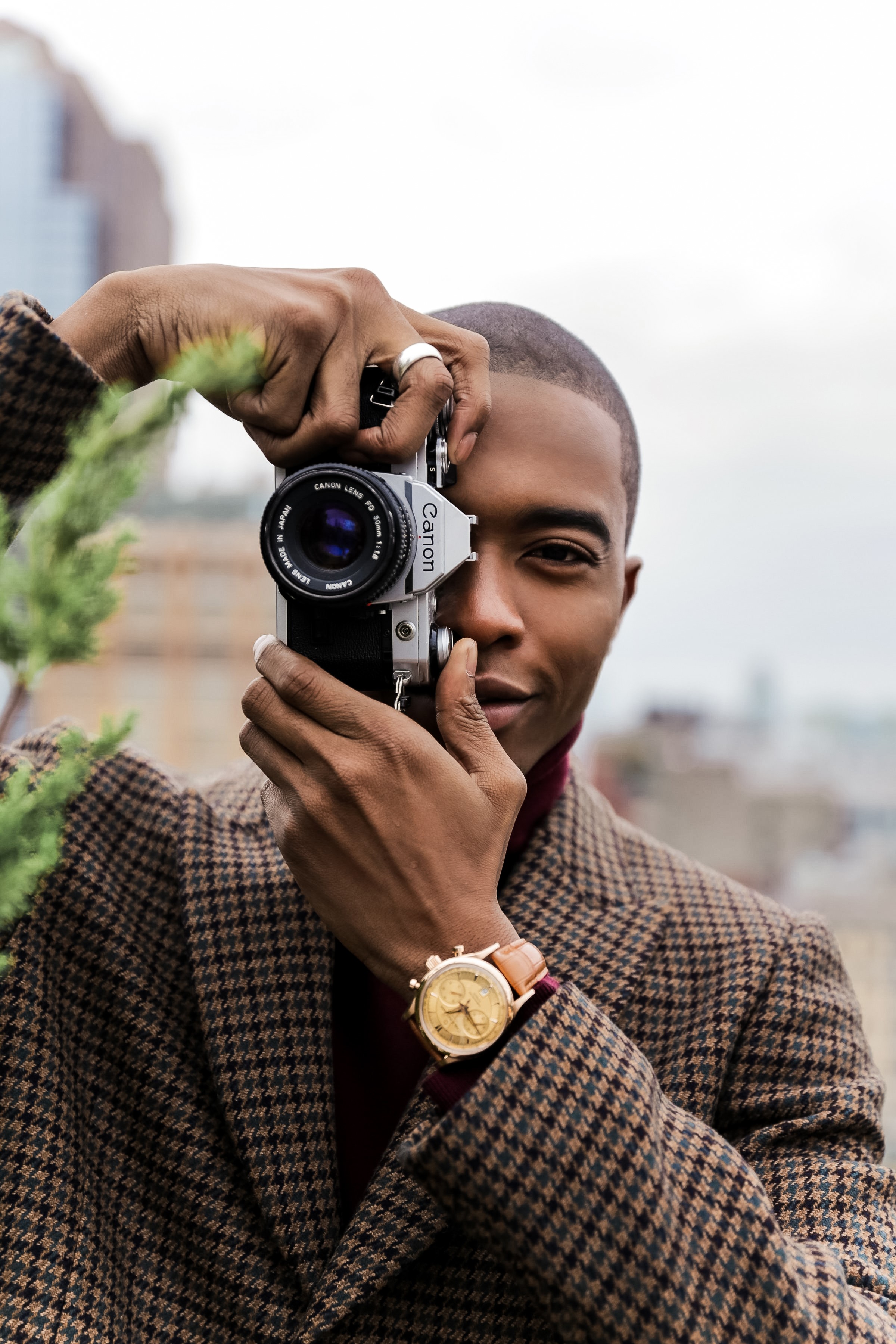 Words by, Igee Okafor
Photography by, Mark Asuncion
Winter is almost here and to no surprise, it is already freezing. By using the term "freezing", I'm talking about the kind of cold that makes a 3 minute walk to the convenience store seem like hell on earth instead of the painless commute it typically is say, on a beautiful fall, spring or summer day.
Certainly, it's going to be a brutal winter and understandably, looking good will be the least of anyone's worries. I get it, we just want to be warm. However, I encourage you to not be discouraged. This is a time where merging function and style is at its highest.
Below, I have tackled ways to avoid being a victim of lazy winter style by recommending key pieces that are sure to help brace the cold.
The Essentials
A coat is the key piece to bracing the cold. Not just any coat, a well made coat featuring strong bands of cashmere, wool or shearling interiors. The one you see in the photographs above is ideal. It brings warmth, and is practical in its design and flow.
I am a huge fan of knitwear. It's what I look forward to wearing the most during the fall/winter seasons. If I could wear them all year round, I would especially the crew neck versions. However, selecting the piece for the winter season has to be a bit more strategic. You want to opt for something that will secure your warmth from the top of your neck, down to your waist. Going for a turtleneck selection with a wool or cashmere blend is sure to ensure that.
Note: If a crew neck sweater is opted for, I feel a scarf is necessary to help protect the neck area. Make that wool or cashmere too!
The Gloves (Not Pictured Above)
Sometimes, sticking your hands in the pockets of your wool/cashmere coat or trousers is not enough stop your hands from going numb. Wool, Cashmere, Shearling, Suede, or Leather. Go for it.
Protect your ankles and feet with a pair of leather boots. They are useful for wet rainy days as well. Opt for a relaxed and contemporary silhouette like the Chelsea boots pictured above. Selections are better off with good year welt constructed soles which are ideal for power and grip.
Shop:
Men's Puppytooth Epsom Coat - Burgundy Merino Wool Turtleneck - Men's Stone Tapered Trousers - Men's Bordeaux Leather Chelsea Boots / Paul Smith
Thank you for reading!
Igee Okafor