What To Wear: It's Spring But Feels Like Fall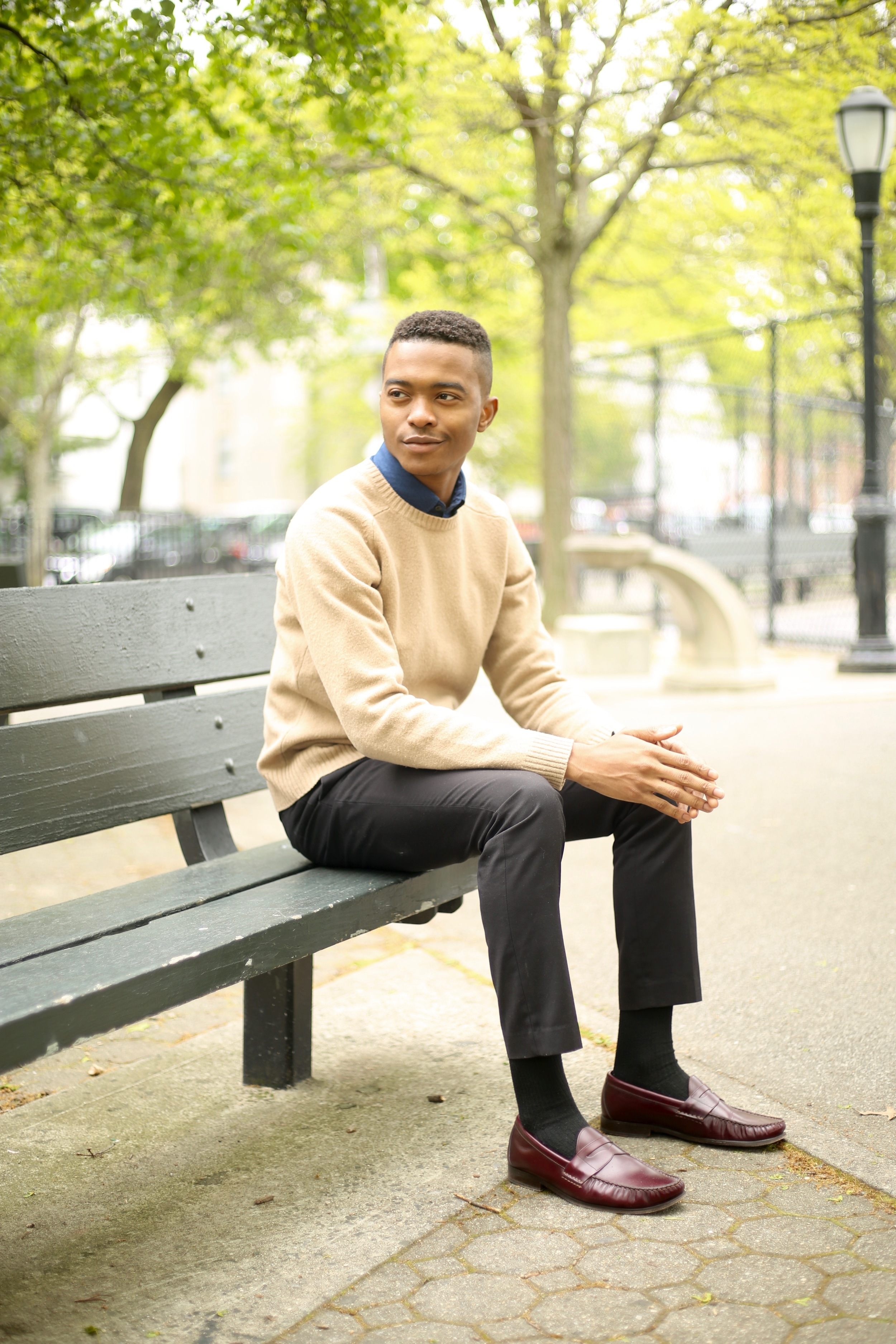 Words by, Igee Okafor
Photography by, Gina Palermo
Spring is officially in session which means, chilly mornings, warm afternoons, and chilly nights - sometimes. This process of changing from one state or condition to another is just another factor that can sometimes play into the confusion of what to wear on such days. You want to tap into the lightness, and color the spring spirit requires, yet you also want to be comfortable, and warm.
This kind of weather actually reminds me of the fall season which I am a huge fan of, so days like this are not a complete no-no for me. Making use of light articles of clothing the fall season requires in the spring season comes in handy, and is very thrilling because I get to revisit some of my best loved apparel.
A Thin Lambswool Sweater acts as a blazer or a coat during the chilly spring days. It keeps you warm without inflicting any sort of weight or heaviness on the ensemble. Depending on the choice of color, there's also a chance to add some spring touch to it.
The Oxford Shirt is any man's go to for the spring season. When the weather transitions into a warmer atmosphere, the sweater can easily be taken off, and the shirt can be worn of its own; preferably with two to three buttons down.
The Trousers, and The Silk Socks serve as a very sleek, and minimal base for the look to allow for the Burgundy Penny Loafers. Penny Loafers remain relevant to all seasons but is most conducive for the spring. If you have read this, and this, you know how I feel about Penny Loafers.
Lambswool Sweater & Oxford Shirt / Uniqlo . Trousers / H&M . Socks / Ralph Lauren . Penny Loafers / Jack Erwin
Thank you for reading!
Igee Okafor