Style Journal, New York Fashion Week: Men's SS17 - Day 4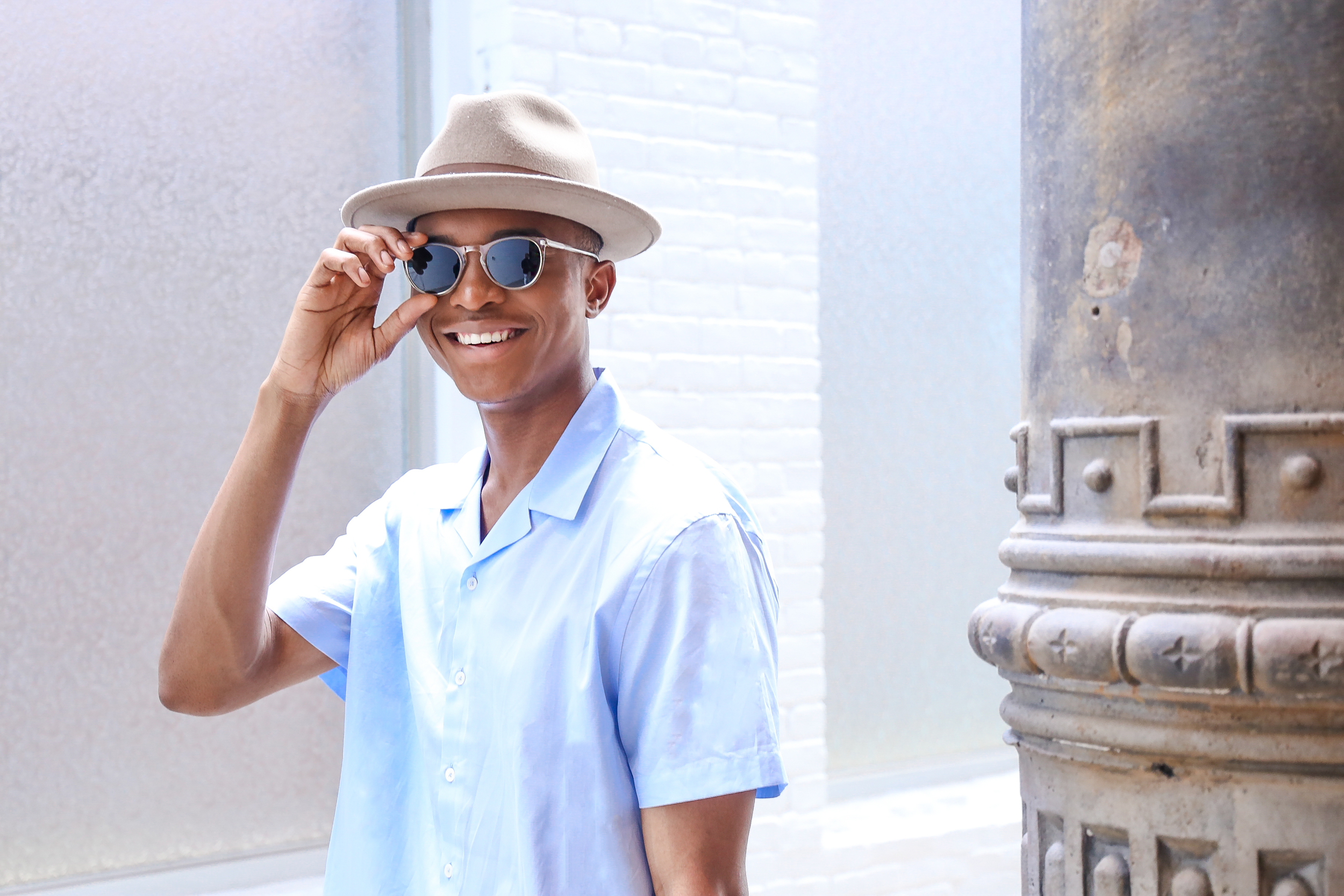 Words by, Igee Okafor
Photography by, Xavier Duah
Buying a full suit means you now have about two to three items you can translate into day-to-day looks in different ways. Think pairing a suit jacket with shorts, or jeans, or wearing suit trousers with a tucked in T shirt. In any case, regarding to combination, it is always imaginative breaking apart a suit to see what other looks can be created outside of the expected.
During the last day of New York Fashion Week, it was this look. Setting a delicately complex uniform contrast with the hat, and tote bag, I paired the blue short sleeve shirt with trousers from this suit.
Dean The Butcher Hat / Goorin Bros . Cristophe Shirt / Harmony Paris . Trousers / Topman . Sneakers / Frank Wright . Cabas Canvas Tote Bag / Veja
Thank you for reading!
In affiliation with Nakturnal. The standpoints articulated above are personal opinions, and are not representative of the stance or ranking of Nakturnal.
Igee Okafor