The One Pair of New Balance Sneakers To Wear This Winter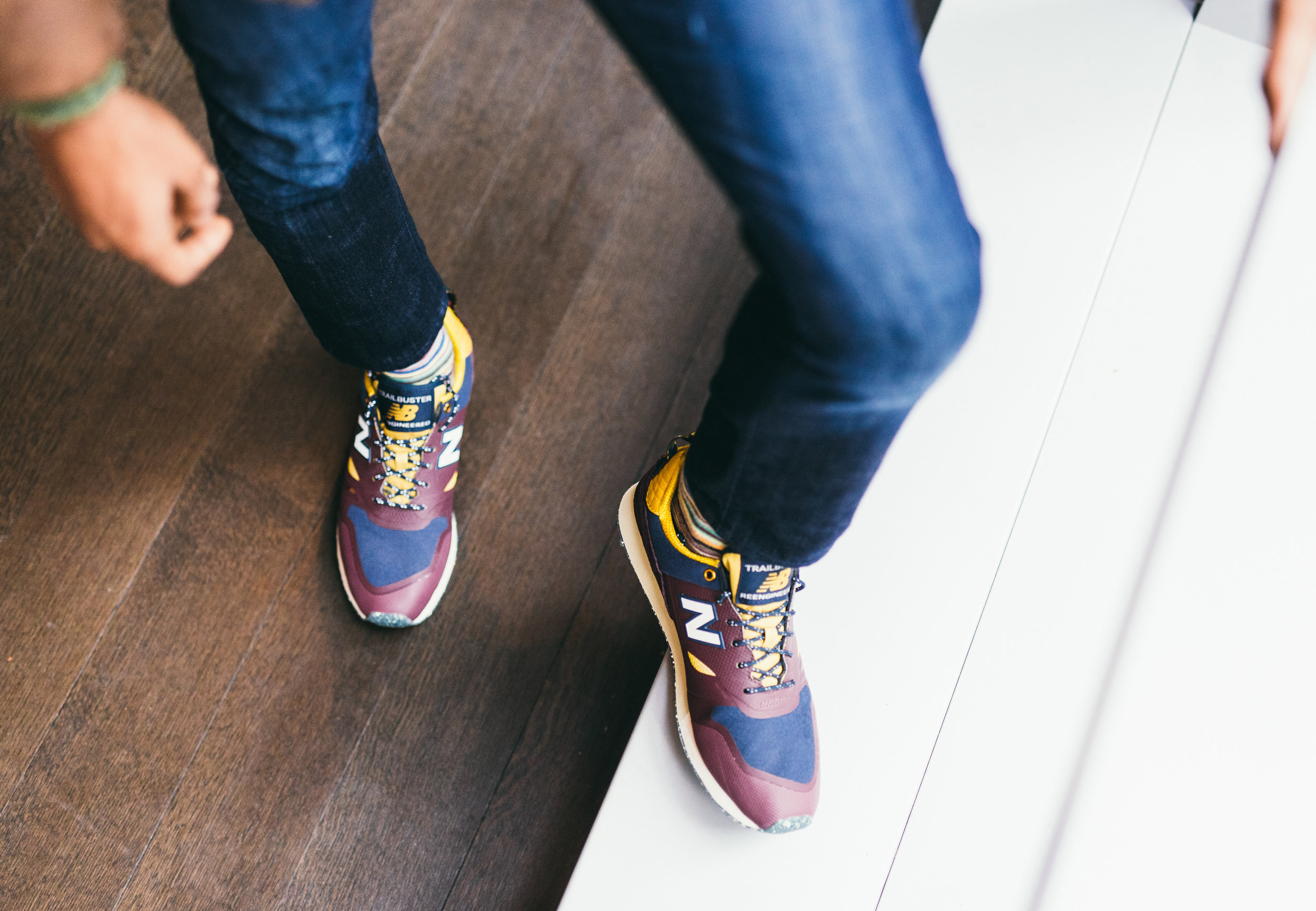 Words by, Igee Okafor
Photography by, Mark Asuncion
As much as I enjoy dressing up and filling up my closet with dress shoes, there is always going to be a place in my heart for a comfortable pair of sneakers. Having good style does not always mean monk straps, and oxford shoes. I have always loved the idea of blending casual wear and formal wear in one look.
If you're a regular reader, you know that as far as sneakers go for my personal style, my preference favors a simplistic, white sneaker. However, New Balance's new Trailbuster re-engineered sneakers have had my heart and my feet as of late. Why? I say it's because of its alluring fabrication and polychromatic design featuring an EVA mid sole for comfort, a pig suede upper, and a lugged rubber outsole for good grip. If there's one sneaker you need for the winter, it's this one.
Here are the things I am paring with my new Trail-buster reengineered sneakers:
I wear oxford shirts all year round. During the winter, they act as a great base for layering.
Other than acting as a great layering essential, Knitwear is just my absolute favorite thing to shop. It only makes sense that they work with the sneakers. It also adds some element of refinement to the look that makes it much more fun to play with.
It's winter. The priority is to stay warm. The shearling jacket is an absolute essential. It's so cozy. Physical ease and added sophistication. Yes please! The Shearling jacket has the power to automatically update any look. No matter how basic.
I enjoy wearing at least one accessory with every look. Every man should.
When looking to dress something down, jeans are my go to. I only own one pair of jeans at the moment and they were custom made for me by 3x1.
One, I don't want my shoes to smell bad. Two, they're incredibly cozy and thermal. Three, socks are stylish and they offer another creative way for me to style my feet so, I make use of them.
Shop:
Trailbuster Re-engineered Sneakers / New Balance . The Happy Socks / Related Garments . Jeans / 3x1 . Shetland Wool Sweater / L.L Bean . Faux Shearling Jacket / ASOS . Oxford Shirt / Uniqlo. Dapper Reading Wrist Watch / Daniel Wellington
Thank you for reading!
Igee Okafor