Reviewing: Suit Supply's Design Your Own Shirt Feature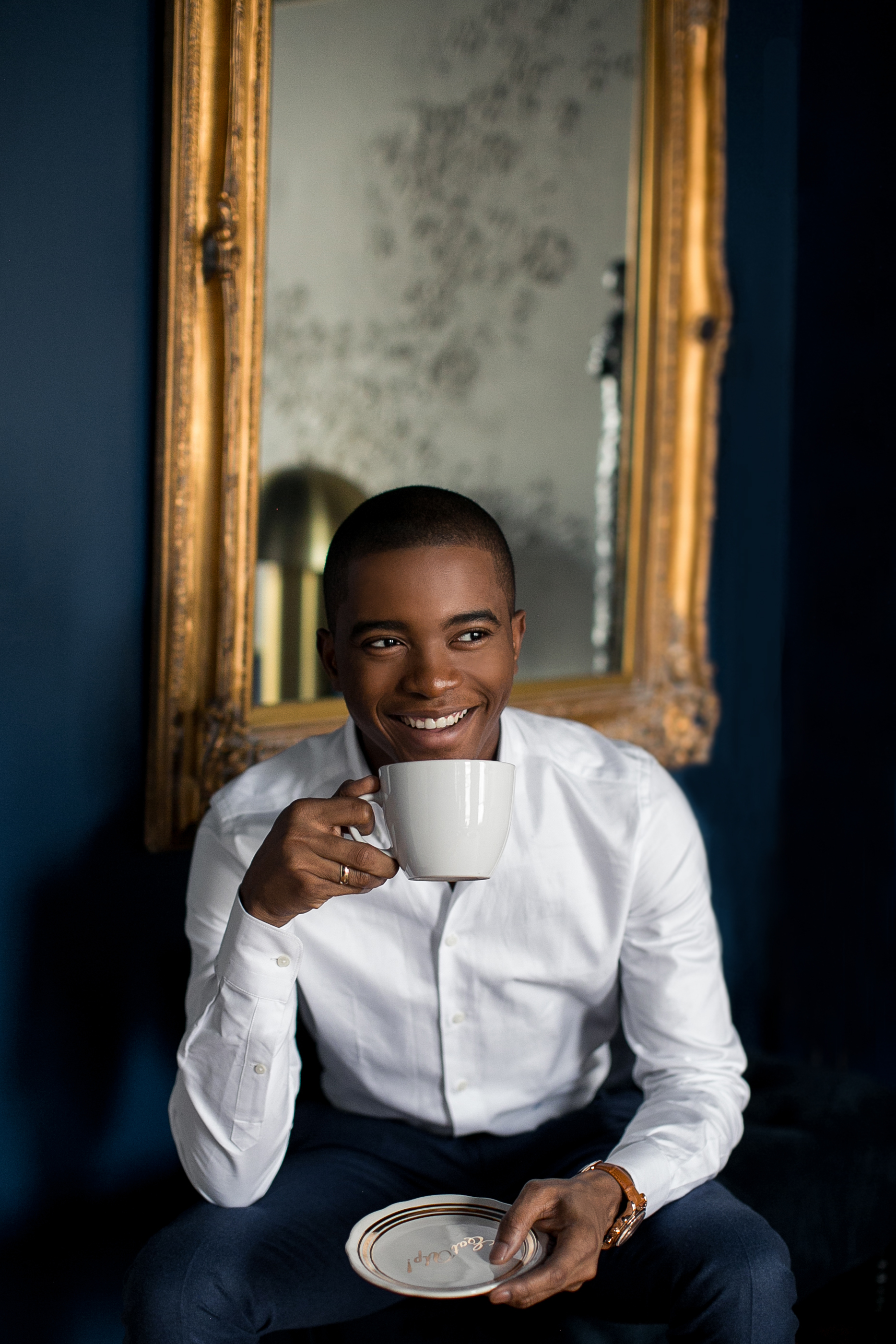 Words by, Igee Okafor
Photography by, Alea Lovely
For a man with a slim build, long arms and broad shoulders, believe me when I say that most of the time, it is hard to fit into off the rack clothing properly, especially when it comes to dress shirts. Instead of having the luxury that is the convenience of online shopping, I find that I am forced to go into stores to specify my sizing with multiple alterations post measurement depending on the brand.
Granted, there are particular brands who specialize in custom product online, allowing one to submit their own measurements in order to create the product without actually consulting a representative. In my past experience as a shopper and an enthusiast who is optimistic about new developments especially in menswear, I found that it never worked out entirely. Some aspect of sizing was always off and because of this, I turned a blind eye to online customization.
However, with the news of Suit Supply's new online Design Your Shirt Feature, I gave the idea another try. The idea of a reputable brand pioneering a fairly new shopping trend that seeming scrambled a bit held my interest. With that in mind, I went ahead and made a custom order of one classic white oxford shirt with a monogram detail. I carefully chose a slim fit option with a button down collar, and single rounded cuff.
Suit Supply's virtual service offers:
Pure linen, Egyptian cotton and blends by Monti and Thomas Mason
Choice of Regular, Slim or Extra Slim fit
Choice of cutaway, wide spread, classic or button-down collar.
Choice of squared or rounded single cuff, or a double cuff.
Optional monogram of your initials.
When I received my order about three weeks later, I was pleased to see that my skepticism was to no purpose. The sizing was spot on, and particular to the measurements I submitted. The fit was figure hugging around the waist just like I prefer to have it, and the shoulder/chest areas were well proportioned. The sleeve length which I typically have an issue with was suitable and for as long as I've worn them this past month, they have manage to stay spick and span. The plain oxford fabric is physically relaxed and free from constraint. Definitely a well built shirt, and for the pricing, I deem it a win win.
Shop:
Thank you for reading!
Igee Okafor