9 Things To Do In Grand Rapids & Lansing, Michigan
Words by, Igee Okafor
Photographed by, Xavier Duah
In partnership with Pure Michigan, I was able to explore two of Michigan's greatest cities: Grand Rapids and Lansing. Featuring a blend of up-to-the-minute staple food and drink establishments and amazing art museums, the two cities - about an hour apart from each other - are filled with hometowners who take immense pride in the richness of Michigan's history and the simplicity in lifestyle. For a couple of days, I was able to experience these cities like a local – exploring the best of what they both offer.
A list of what to see and where to unwind extends below for your reading and viewing pleasure.A list of what to see and where to unwind extends below for your reading and viewing pleasure.
1. Visit the Grand Rapids Art Museum
The Grand Rapids Museum is made up of both modern and renaissance art featuring works from the likes of Ellen Lanyon, William Adolphe Bouquereau and Rube Goldberg. The Rube Goldberg exhibition was worth the while. It was colorful, it was interactive and visually exciting!
101 Monroe Center St NW, Grand Rapids, MI 49503
2. See the leather products at Brothers Leather Supply Co.
Michigan is known for supporting its small businesses. Located not too far from the Grand Rapids Museum, Brothers Leather Supply Co's flagship store offers a range of leather goods from bags to stationery. Fine quality to say the least. Be sure to make time in your schedule to visit the store and pick up your new leather piece or a special gift for someone! This is one of many of your best bets for any leather good in Grand Rapids so visit prepared to spend on good product.
15 Division Ave S, Grand Rapids, MI 49503
3. Try the Cheeseburger at Reserve Wine & Food
Grand Rapids comes bearing very delicious delicacies in the Reserve Wine & Food restaurant, which is well curated by Luke VerHulst. Reserve merges great customer service with a great ambiance and tasty meals to create an ideal dining experience. For the summer menu, the tomato salad, Michigan Fruit Salad and Cheeseburger are must-haves.
201 Monroe Ave NW, Grand Rapids, MI 49503
4. Enjoy the beauty of the greenery at Frederik Meijer Gardens & Sculpture Park
Grand Rapids has endless decorative estates open to the public that are a great place to spend an afternoon. Frederik Meijer Gardens is one of the finest. The massive space and the different types of plants used to curate a visually striking floral presentation make it so unforgettable.
1000 E Beltline Ave NE, Grand Rapids, MI 49525
5. Try at least one new seafood option at Grove. The House Biscuits are great too!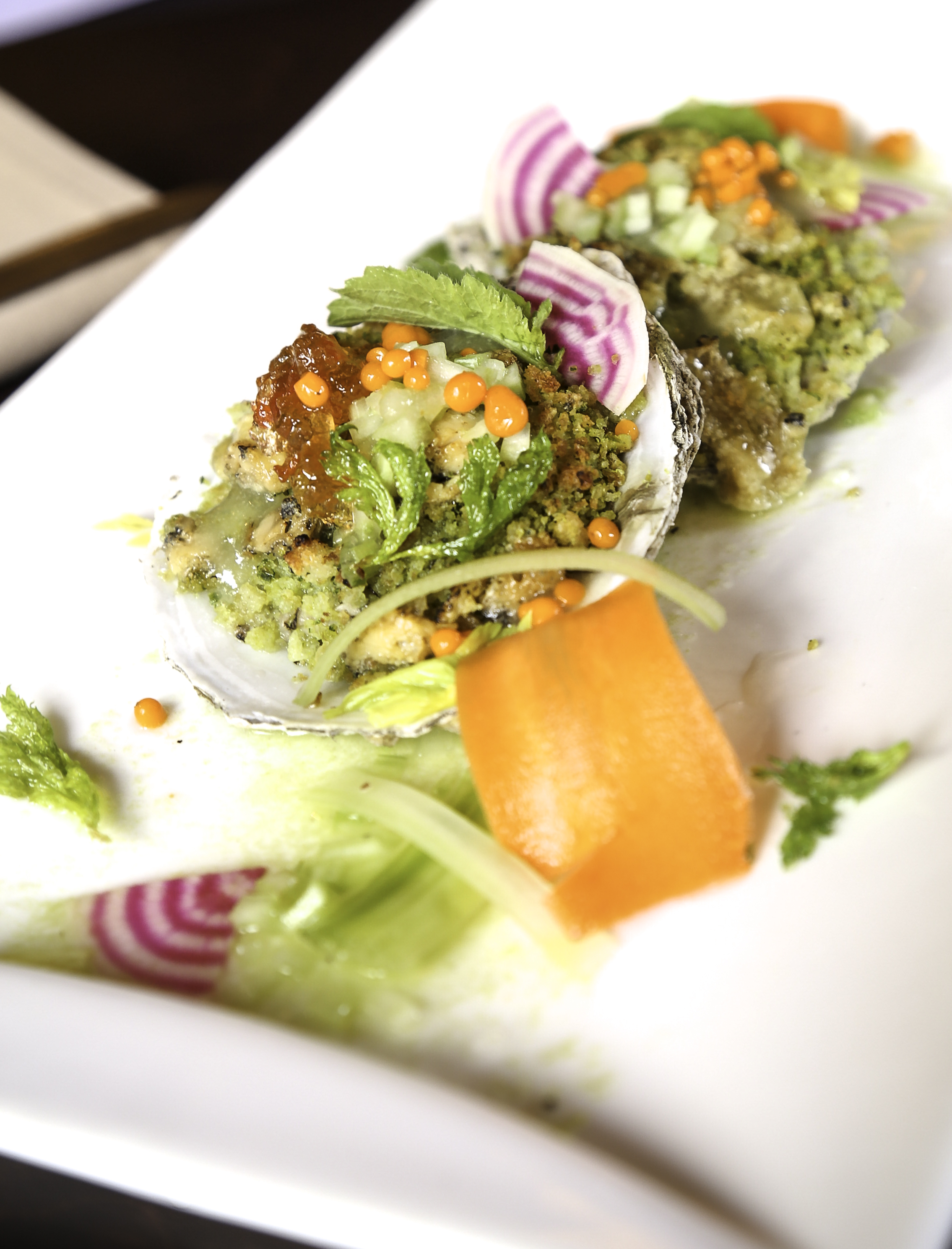 There's no shortfall of well prepared seafood at Grove, a crowd favorite amongst the people of Grand Rapids and it's easy to see why. Grove makes the perfect place in Grand Rapids to try signature dishes prepared in ways you've never experienced. One of them is the Chicken Liver Pate featuring strawberries, cherries, apples, pickled cabbage, and creme fraiche.
919 Cherry St SE, Grand Rapids, MI 49506
6. Go for cocktails at Cygnus 27
Cygnus 27 is a restaurant located on the 27th floor of the Amway Grand Plaza Hotel and here, you can also find their infamous cocktail lounge. It's easy to comprehend why its one of the most sought after spots for social gatherings in Grand Rapids. It offers a scenic view of the Grand river and adjoining glimpse of the city. Sit back, relax and enjoy a Blood orange margarita, the Mackenzie, the Summer Sangria or the Pisco sour.
187 Monroe Ave NW, Grand Rapids, MI 49503
7. Take a Road Trip to Lansing for the Eli & Edythe Broad Art Museum at Michigan State University
Who would've thought anyone would be going back to college all to experience a museum with contemporary art ? Certainly not me - but for the content, it's well worth it. The intrigue begins with the futuristic exterior of the museum building and then dives into the interiors that reveal the minimalist and very cohesive art selects.
547 E Circle Dr, East Lansing, MI 48824
8. While you're in Lansing, be a tourist for a few hours by visiting the Michigan State Capitol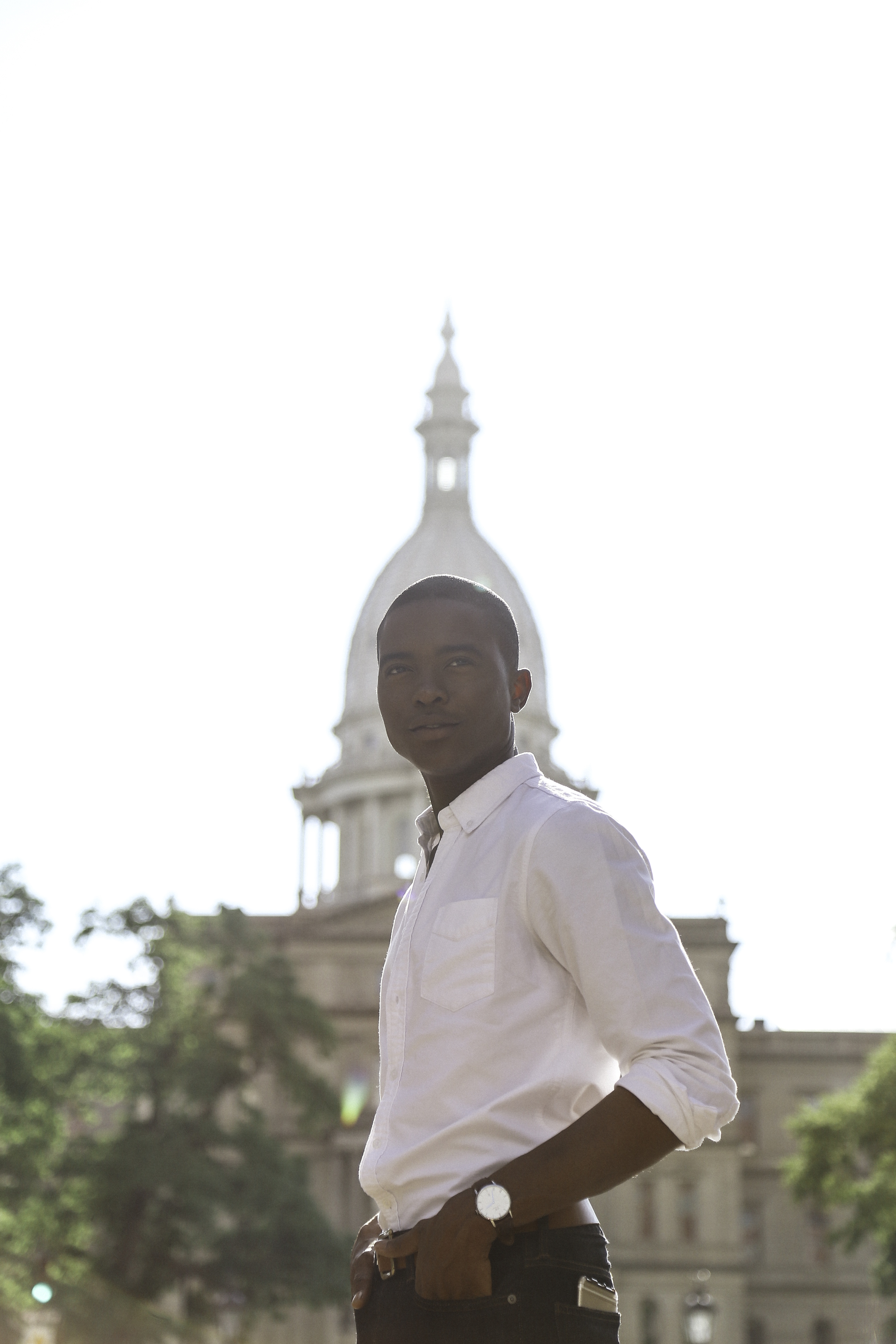 A lot of history here. The building is just as giant and as beautiful as you can imagine. A must see!
100 N Capitol Ave, Lansing, MI 48933
9. and while you're at it, The Lansing Brewing Company is a town favorite. Just Saying!
It is more than safe to say that Michigan offers a great deal of good restaurants, and while Lansing Brewing Co. places a focus on beer, its mouth watering selections of all american treats confirm it's a must visit.
518 E Shiawassee St, Lansing, MI 48912
Thank you for reading!
In affiliation with Hello Society, Pure Michigan, Experience Grand rapids, and Greater Lansing. The standpoints articulated above are personal opinions, and are not representative of the stance or ranking of Hello Society, Pure Michigan, Experience Grand rapids, and Greater Lansing.
Igee Okafor