My Pick: Petits Tresor's Beige Stitched - Steel Bracelet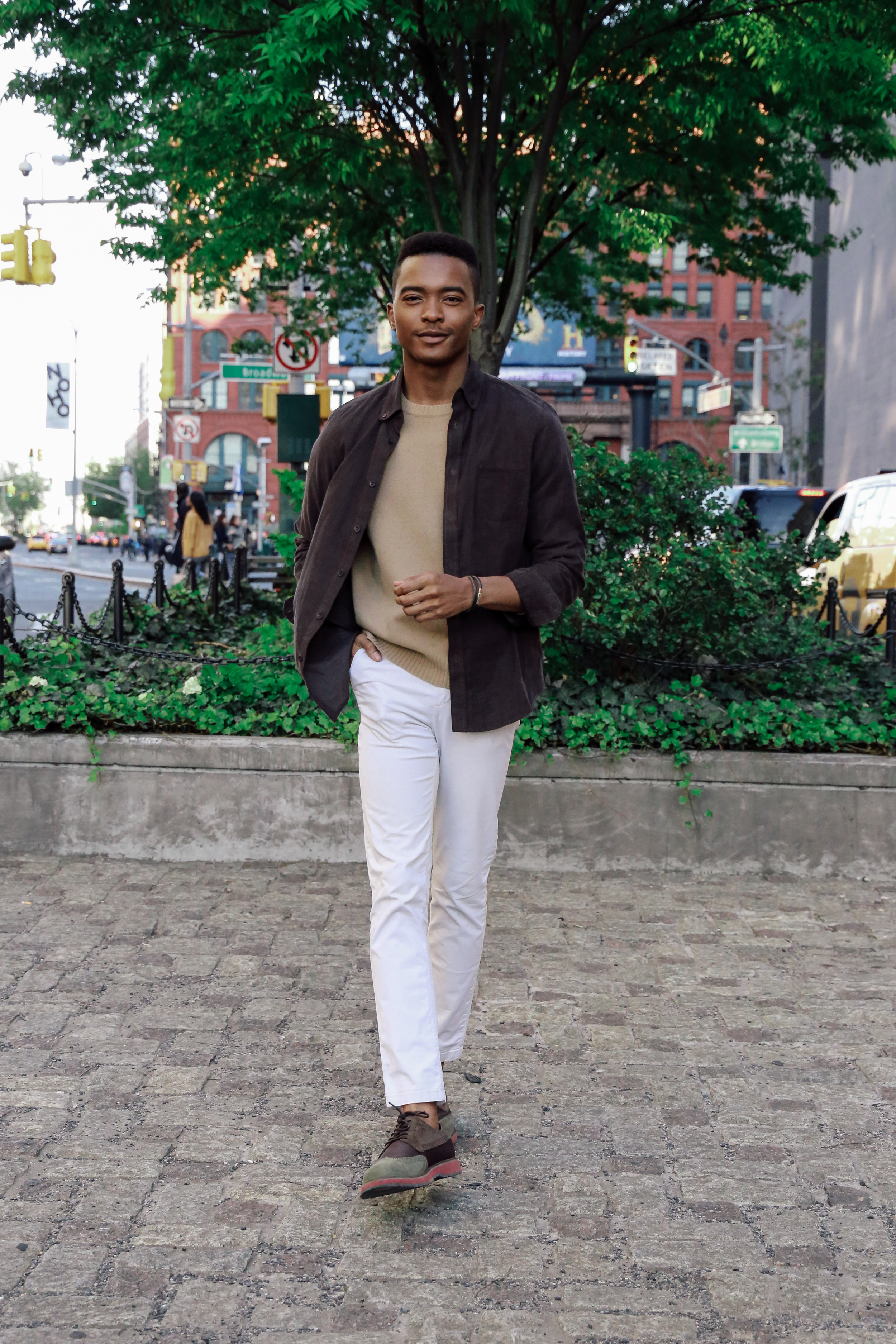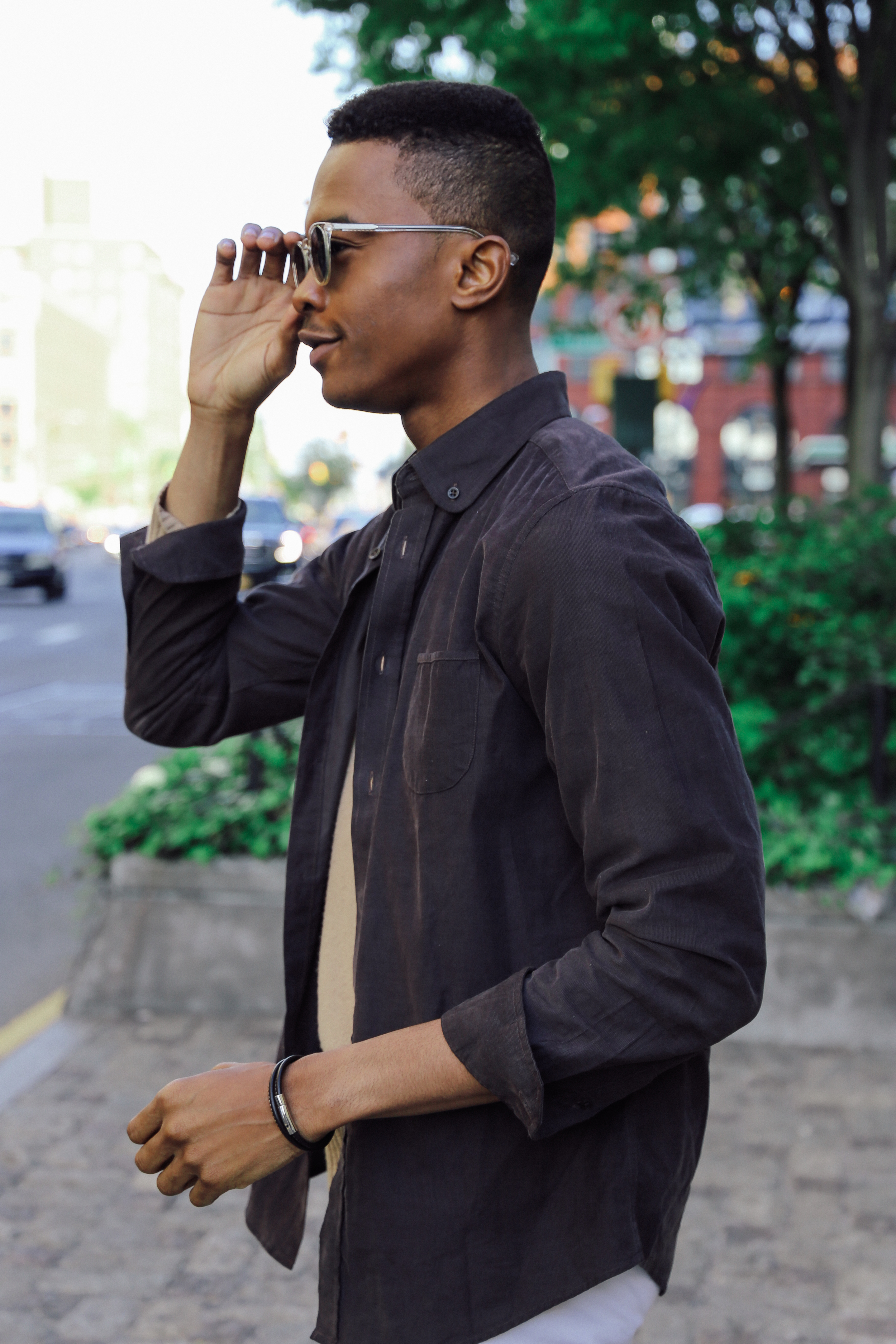 Words by, Igee Okafor
Photography by, Xavier Duah
When I flip through magazines, or scroll through social media, it is very rare that I see a variety of of hand wear accessories for men being advertised - Despite the fact it seems as though more men are coming around to the idea of beautifying their wrists these days.
With males, the subject of adorning wrists can be a polarizing one, as some perceive them to be ladylike, or showy. The truth is, with wrist accessories, you never know until you try it. Now, this might come as a surprise to some because of how plain, and minimal some of my looks can be, but If you ask me, I have always been a fan of hand/wrist accessories on men - only when executed properly depending on one's personal style, and taste level.
For wrist wear to resonate with me, it is always a case of less is more. I find that my preference is founded on two basics: Simplicity, and Elegance. Petits Tresors's personalized jewelry collection of men's bracelets has those qualities covered. Selecting the beige stitched - steel personalized engraved bracelet, I was mostly attracted to its discreteness, as well as its remarkable detailing with the double wrap, steel, and beige stitching.
As it pertains to my perspective on bracelets, and day to day lifestyle, I propose pairing with looks without formality in style, or manner.
The Beige Stitched - Steel Bracelet / Petits Tresors
Thank you for reading!
In affiliation with Petits Tresors. The standpoints articulated above are personal opinions, and are not representative of the stance or ranking of Petit Tresors.
Igee Okafor